SIZING GUIDE
Deciding which size shoe to get can be tricky. Babies don't come in one size and they grow and develop at very different rates. At Dotty Fish this is at the heart of what we do, ensuring we create shoes suitable for little feet to grow and develop naturally. The best way to get the right fit is to measure your little ones foot. Our size guide is designed using foot length and not shoe length and allows extra room for feet to wiggle and grow.
If you have any questions other about sizing take a look at our Sizing FAQ at the bottom of this page.
---
PRINTABLE FOOT MEASURING TOOL
We have an easy to use foot measuring tool which can be printed out. Of course if you have access to a shoe gauge then that can be used just as easily. If you don't have access to a printer then follow our step by step guide below using a blank sheet of paper.
---
HOW TO MEASURE YOUR CHILD'S FOOT
STEP BY STEP GUIDE
Deciding which size shoe to get can be tricky, babies don't come in one size and they grow and develop at very different rates. If you haven't access to a printer to use our printable size guides, just follow the video and step by step guide below.

STEP 1
You will need paper, pencil, a ruler and your child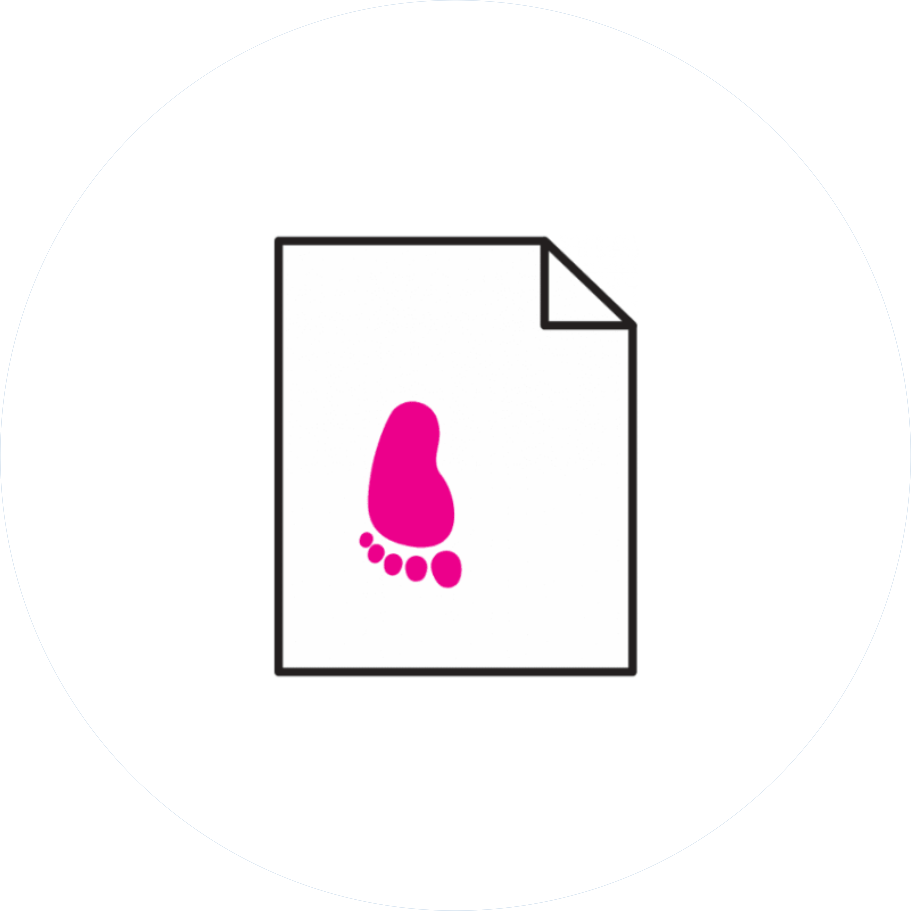 STEP 2
Place your child's foot on the paper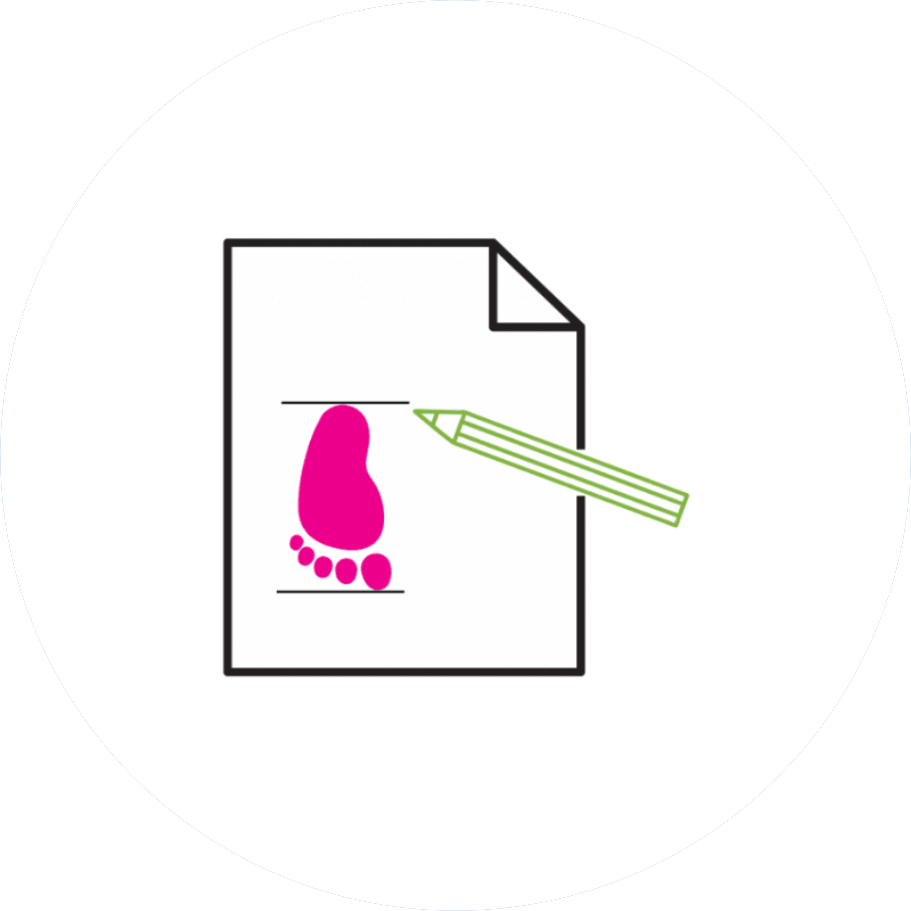 STEP 3
Mark off the longest tore and heel with a pencil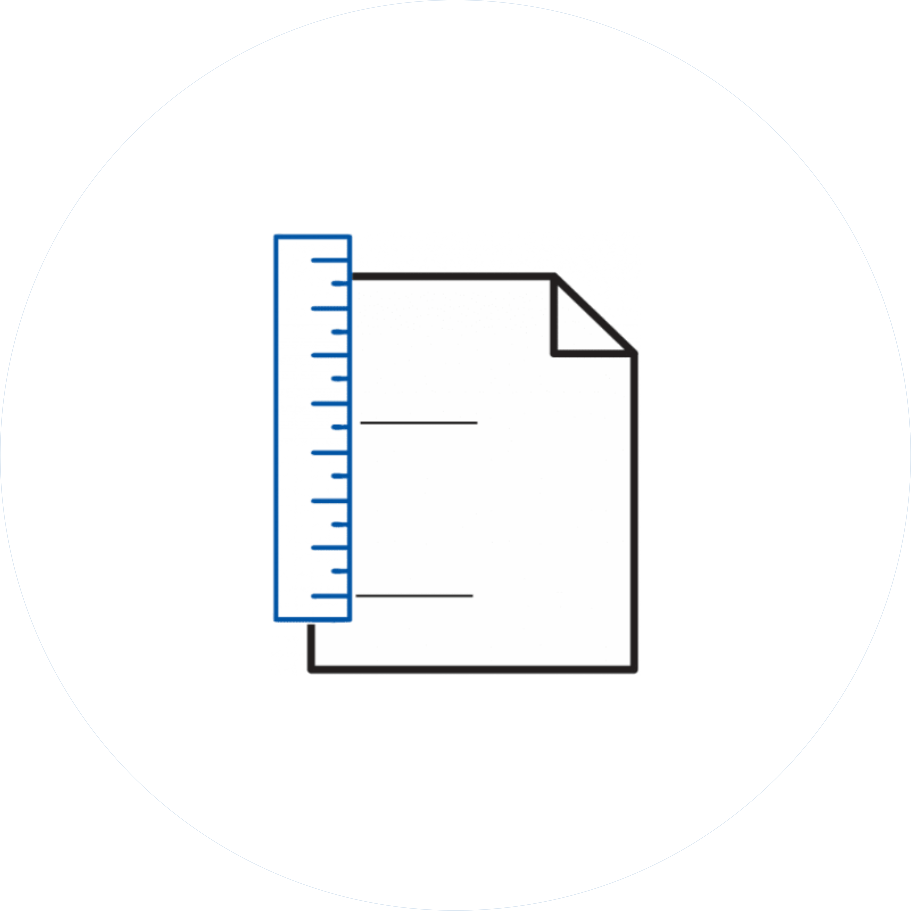 STEP 4
Measure the distance between the two marks in CM
STEP 5
Check our size guides below for the perfect fit.
STEP 6
Pick the perfect shoes!
---
SIZE GUIDES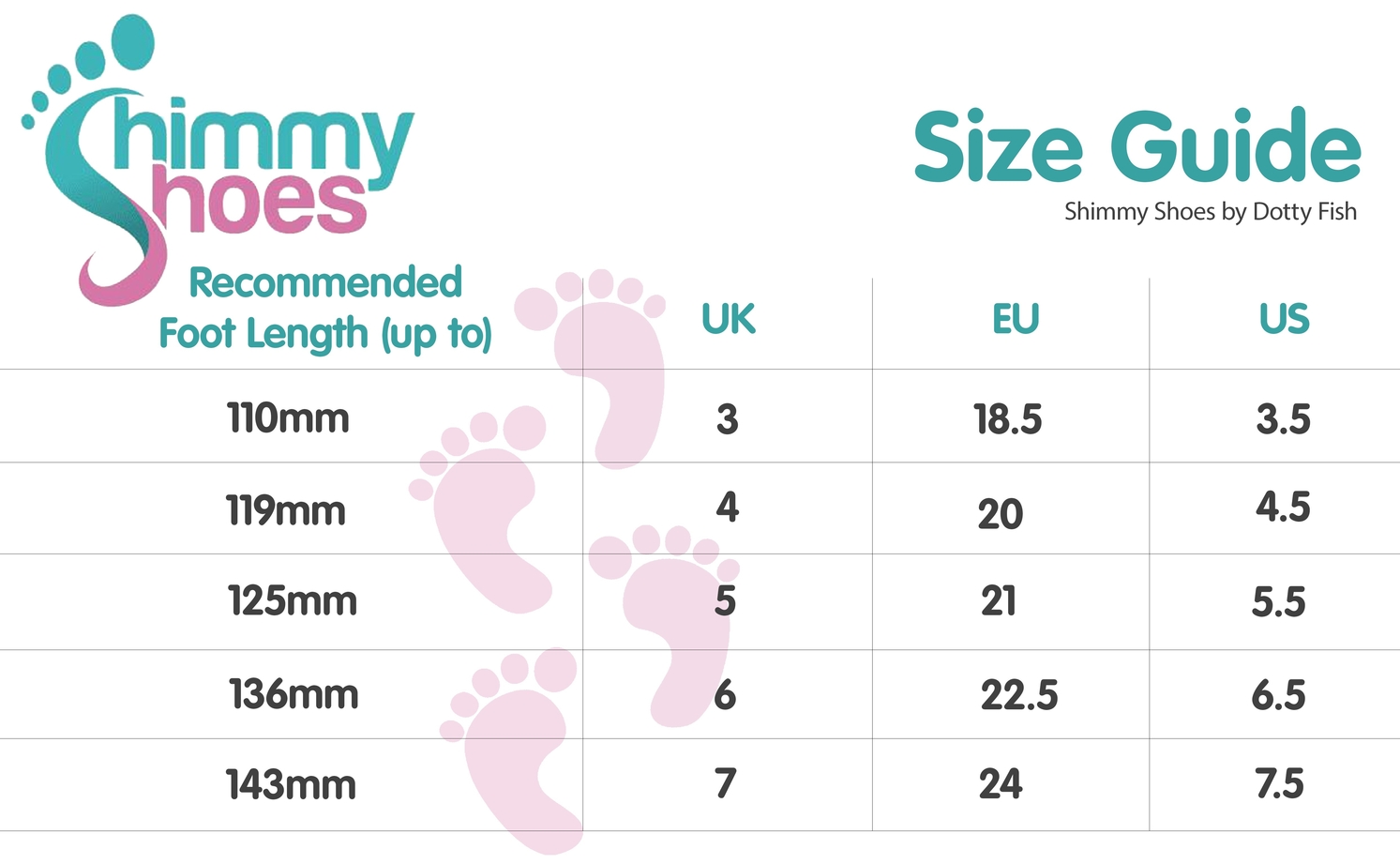 ---
SIZE GUIDE FAQ'S
My baby isn't standing yet, how can I measure their foot?
For babies that are not yet standing we recommend you use a piece of paper stuck onto a book and then have a go at measuring their feet whilst they are asleep.
My child has wide feet, will your shoes fit their feet?
Please remember that width of the foot also plays a part. If your child has a particularly wide foot then a slightly bigger size may be better. If your child has narrow feet, then a smaller size may be a better fit.
Do I need to account for room for growth when referring to your size chart?
No you don't, Dotty Fish shoes are approximately 1cm larger than the 'recommended foot length' section of our size guide. We add this 1cm for room for growth and comfort. We recommend you always base your sizing on our recommended foot lengths.
Your slippers have a fleece lining, do I need to size up because of this?
No you will not, our slippers are made slightly larger than our regular line of soft soled shoes. They are designed this way to make room for the fleece lining and thicker socks!
My child has a high instep, are your shoes suitable for them?
Yes, we have found that our shoes are suitable for children with a high instep, the elasticated ankles means they are easy to put on.