OUR STORY
WELCOME TO DOTTY FISH
Welcome to our Dotty Fish website. My name is Helen Chapman and as a mum of two I know only too well how hard it is to find baby shoes that look good but more importantly are practical, stay on and reasonably priced too! We have tried and hopefully succeeded in creating a range of leather baby shoes and accessories that are stylish and affordable.
It all started in January of 2006, when my son Josh, was not yet one, and he was given a gift of a pair of baby shoes that were very expensive. I wanted to purchase some more but I couldn't find anything at a reasonable price. I decided to do some research to see if I could come up with a more affordable shoe. This developed into "ShimmyShoes", my first range of baby shoes. They proved very popular and went from strength to strength. I decided in July 2009, with things tough for everyone, to introduce a recession friendly shoe, and the "My Twinkle Toes" range was introduced along with a new website. "My Twinkle Toes" was featured as a successful on-line business and was shown as part of the ITV Programme "Tonight". You can see a recording of the show below.
We have since carried on expanding, introducing more and more designs and all at affordable prices so there is something for everyone! We are also constantly working on adding new lines to our collection and so decided to re-brand and become "Dotty Fish Leather Baby Shoes and Bibs and Bobs".
---
LOVELY SHOES FOR LITTLE FEET
One of our passions here at Dotty Fish is making lovely shoes for little feet that allows them to development naturally and as part of this we have been hard at work creating a next stage shoe. While I am always looking to the future I always have fond memories of the old Shimmy Shoes days when I was working from my house with two small children running around. We decided that although this first walker shoe would very much fit in with the Dotty Fish branding it needed its own name and therefore Shimmy Shoes have been reborn in the form of a rubber soled first walker leather shoe – perfect for developing feet exploring their world both inside and outdoors.
We hope to continue to offer all you parents out there, affordable, fun and stylish items to suit your little ones!
If you have any suggestions on future designs or you have any requests please use our "contact us" form. We'd love to hear about any new ideas! We also love seeing pictures of your little ones wearing our shoes, please feel free to get in touch using facebook.com/dottyfishltd, on Instagram @dottyfish and on Twitter @dottyfishltd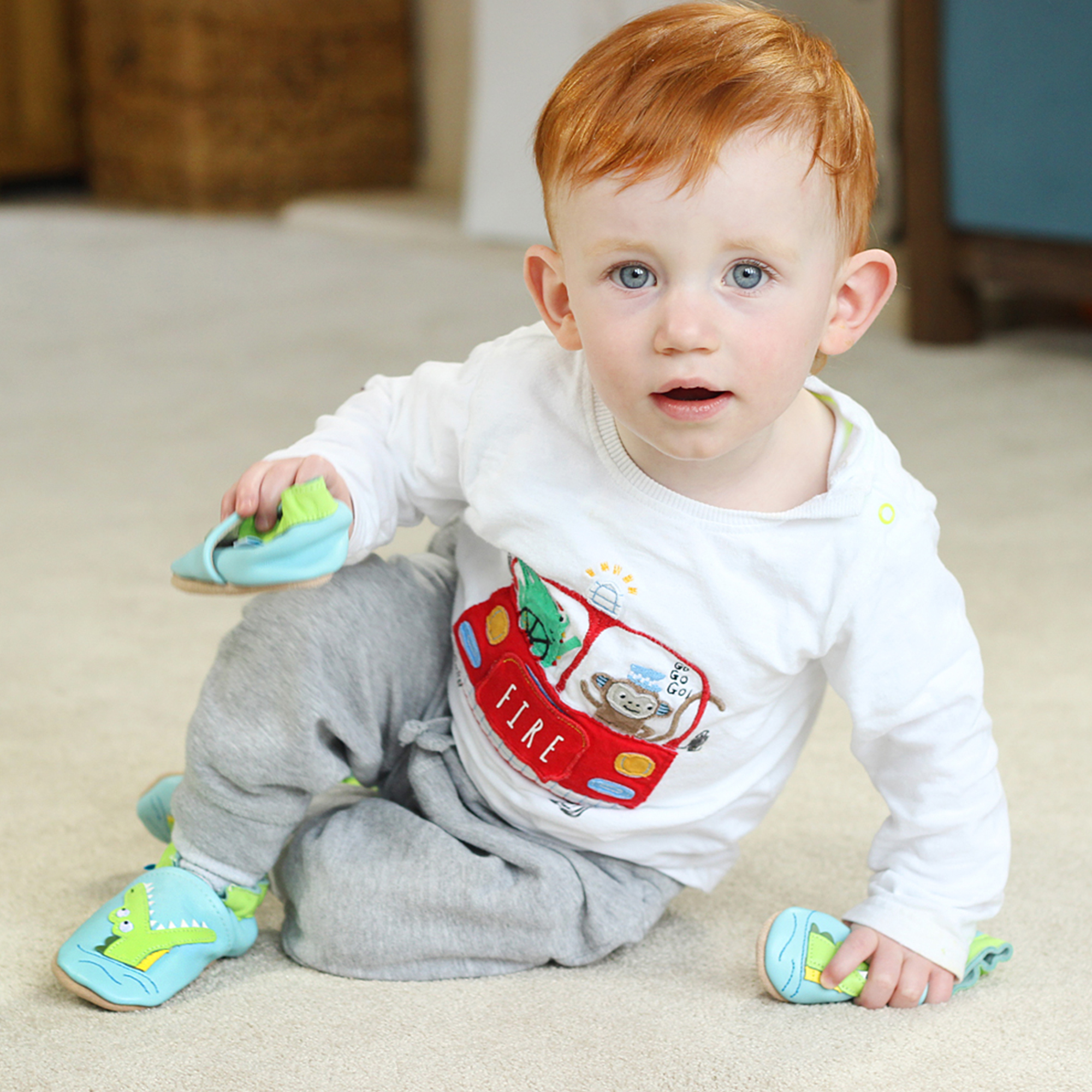 ---
THE EARLY DAYS!
"My Twinkle Toes" was featured as a successful on-line business and was shown as part of the ITV Programme "Tonight". Very exciting!! How things have changed since then!
---
PODIATRY TESTED
At Dotty Fish we have teamed up with The London Podiatry Centre to test soft soled baby and toddler shoes. The results have been overwhelmingly positive and this video is all about re-educating parents on baby's foot development and the right type of footwear you should be choosing in those early years.