AWARDS
GIVING OURSELVES A PAT ON THE BACK
At Dotty Fish we focus on the shoes and how we can improve the product offering for our customers. Our mission has always been to provide high quality leather baby shoes that parents can afford. Over the years we have invested in podiatry testing and new processes to ensure our leather meets strict safety standards. We have also introduced sustainable packaging and made changes to our supply chain to ensure we are doing our bit for the environment.
It has been an exciting journey watching our brand grow over the years. Recently we have had some recognition for all these changes and the way Dotty Fish has developed. Let's face it, everyone likes to hear that they are doing a good job. These awards have meant so much to us as a team and we are so incredibly proud to be part of the amazing British small business community.
---
CONSUMER AWARDS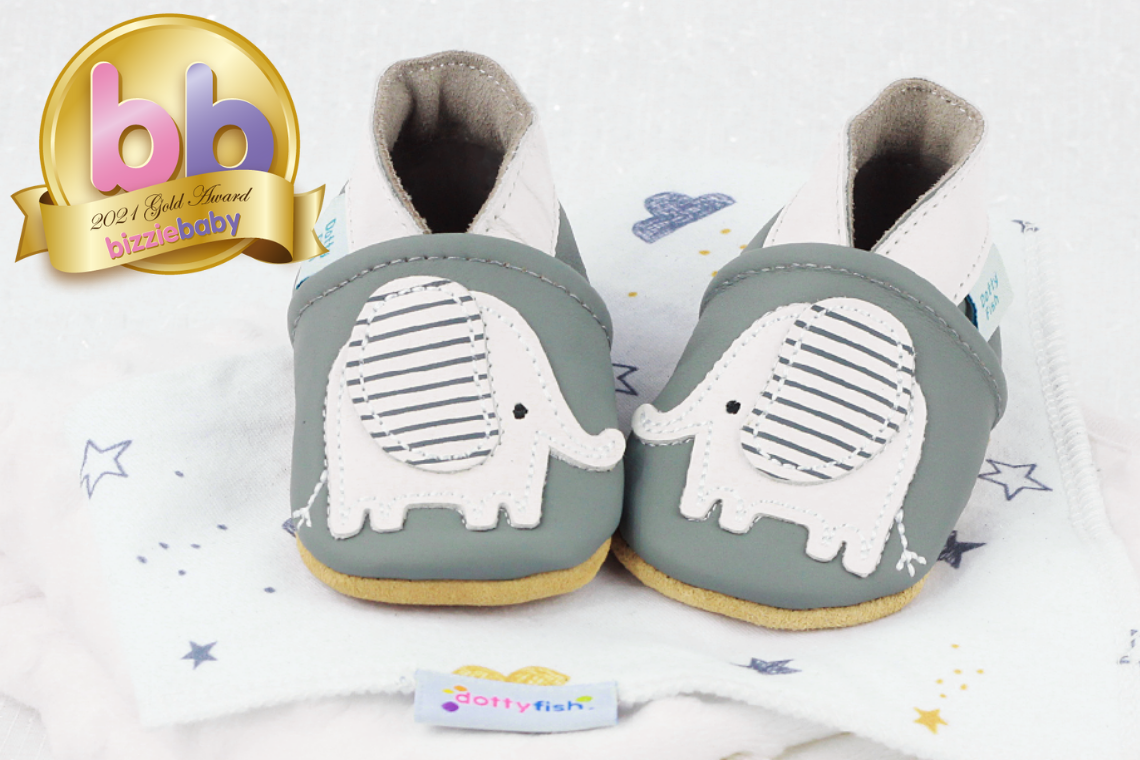 2021 BIZZIEBABY AWARDS
Gold for Best Baby Shoes
Silver for Best Baby Slippers
Silver for Best Baby Sandals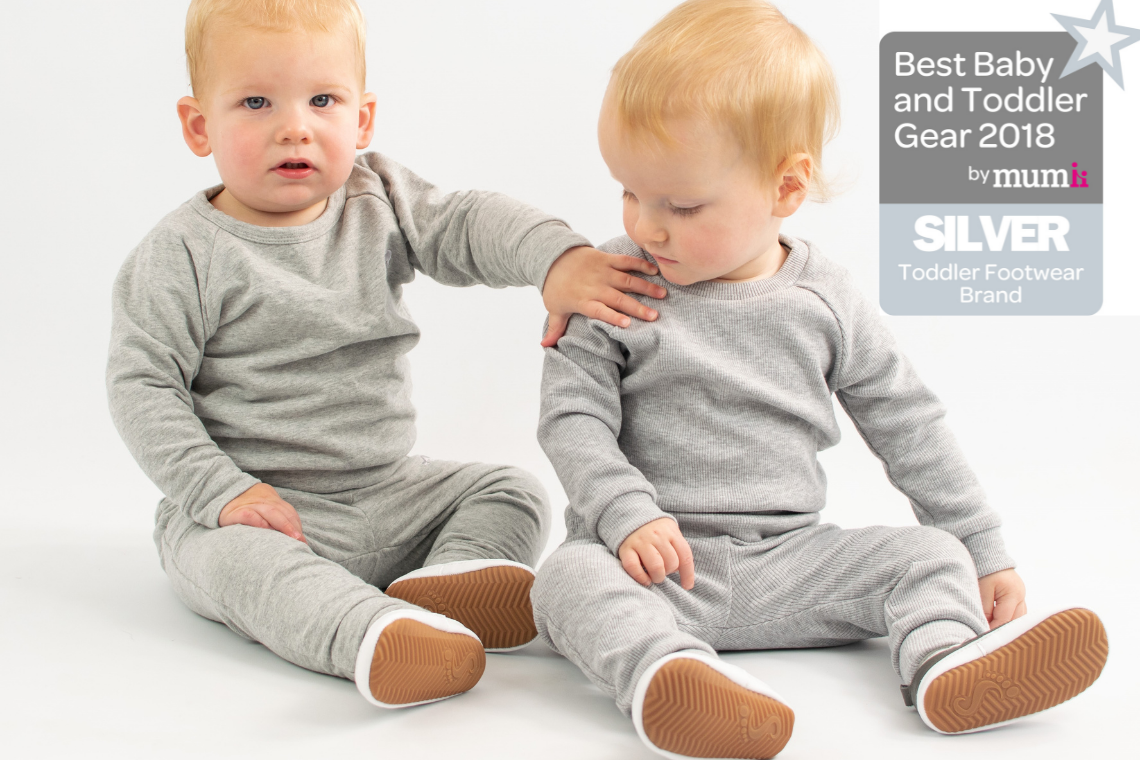 2018 BEST BABY AND TODDLER GEAR BY MUM
Silver for baby footwear
Silver for toddler footwear
---
BUSINESS AWARDS
NATWEST EVERY WOMEN AWARD FINALIST 2020
Helen was a finalist for the Aphrodite category. This prestigious award recognizes women who have set up a business while having young children. Helen embodies everything that this award stands for – Dotty Fish was born out of the need to earn some money but not wanting to head back to the office. Helen talks about heading to the post office to dispatch shoes while her children where in a double buggy! Dotty Fish is a testament to Helen's determination and is an inspiration to other entrepreneurs out there.
GREAT BRITISH SMALL ENTREPRENEUR OF THE YEAR SOUTHEAST REGION 2020
The Great British Entrepreneur Awards acknowledges the hard work and inspiring stories of British entrepreneurs and businesses in the UK. We could not be prouder of Helen and all that we have achieved as a team over the years.
SME NATIONAL BUSINESS AWARDS – LESS THAN 50 EMPLOYEES
hese prestigious awards recognise the importance of small and medium businesses to the economy. Dotty Fish was a 2020 finalist for the category Business with Less than 50 Employees. At the time we only had 11 so we more than qualified! During a tough year these awards gave us the push to keep going and shone a light on the progress we have made.
AMAZON SMALL BUSINESS OF THE YEAR FOR EXPORTING 2019
Recognising the extraordinary efforts Dotty Fish has gone to, ensuring we localise our products for the rest of the world. We are proudly a British family run business but love that our shoes are worn around the globe.
ALWAYS IMPROVING

We aren't resting on our laurels; things don't stay still for long at Dotty Fish. We are constantly looking at ways to improve as a team and as a business. Our product line is expanding and so watch this space. The future looks bright at Dotty Fish.