How do I measure my baby's feet? How do I know what size baby shoes to buy?

These are common questions that parents ask. It is always best to use an accurate measurement of their feet and to measure both feet.
Babies are all individual and grow and develop at their own pace so while age ranges are a useful guide, they are not always accurate in getting the right size for your child. This is very true of shoe sizing, babies' feet are all different shapes and sizes and getting the right baby shoes size is important. The team at Dotty Fish have come to the rescue with a printable foot measuring guide. It takes the guesswork out of getting the right size baby shoes and is so easy to use.
Simply follow the 4 steps and you will know exactly how big your little one's feet are and will know which size shoe to choose for your child.
How To Measure Baby's Feet at Home


Simply follow these 4 steps to get the most accurate size:
1. Print out the PDF size guide which can be found either on our size guide page or on size guide tab on individual product pages.
2. Stand your child barefoot on the chart. Your child's heel must be on the dotted line at the bottom of the chart. If your little one isn't standing yet, simply put the printed sheet on a hard book and place your child's heel on the dotted line.
3. Measure both feet, it is normal to have one foot slightly larger than the other. You will need to measure to the top of the big toe and use the largest size foot measurement.
4. Choose the size you are shown on our guide for the most accurate fit. You don't need to account for room for growth. Dotty Fish shoes have 1cm wiggle room built in.
Now comes the hard part… deciding which of our adorable designs to choose! In the words of our Founder and CEO Helen "You can never have too many shoes!"
Other Factors to Consider When Looking at Baby Shoes Sizes


Foot length is important, but it is not the only factor to take into account. If your child has a particularly wide foot, then keep this in mind when measuring. They may need a slightly larger shoe size to accommodate the width. All Dotty Fish shoes have been designed with an elasticated ankle trim so they are adjustable and you shouldn't need this extra room. If your child is right on the edge and has wide feet then it might be worth considering moving up a size.

Babies have naturally flat feet and they need room to spread out when they are standing so our shoes have been designed with lots of room and a wide toe area. They are comfortable to wear and don't restrict growth or movement at all. They have all been podiatry tested and approved.

Some babies' feet are quite narrow and so having an adjustable fastening may be the answer here. Our Emily Shimmy Shoes and Oliver Shimmy Shoes have hook and loop fastening which is great for adjusting them to fit as well as making them easy to get on and off.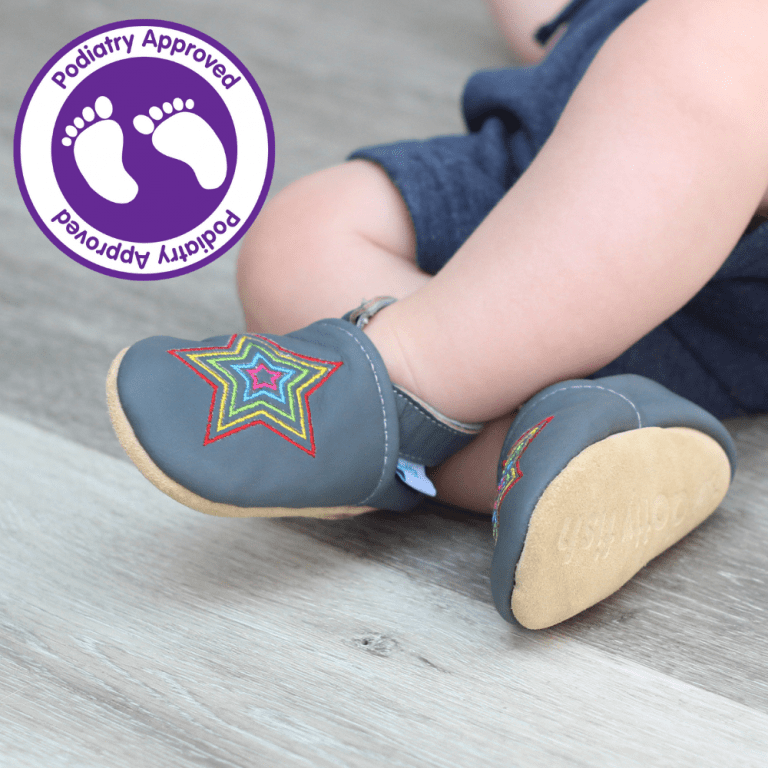 What if I get the wrong baby shoes size?


This guide is fantastic and so easy to use. We have had a lot of positive feedback from parents who have used our printable foot measuring tool. Although we also understand that sometimes mistakes happen so don't worry, if you do get the wrong size you are welcome return them to us and we will send out the correct size. If you want to find out more about our returns policy, then click here. Our friendly customer service team are always on hand to help and will try and resolve any size issues as quickly as possible. They can be contacted at [email protected].
Take the Stress out of Shopping


Taking a toddler to the shops can be stressful, especially if they are tired, hungry, or bored. Online shopping solves this problem but buying shoes can be complicated. We also know that feet grow very fast in the first 3 years of life and choosing the right size can feel a little daunting. That is why our cleaver team created this handy printable foot measuring tool. Your little one simply stands on it and you know exactly which size to order.

"My son is autistic and buying him shoes for preschool was really stressful. I would have loved to do this at home without the stress of heading to the busy shops." Cara, mum to Jayden.

We really hope you find our printable foot measuring guide useful. We hope it makes choosing the right size that much easier and helps you buy our soft leather baby shoes with confidence. If you have any feedback or comments we love hearing from our customers either via email or on Facebook @dottyfishltd or Instagram @dottyfish.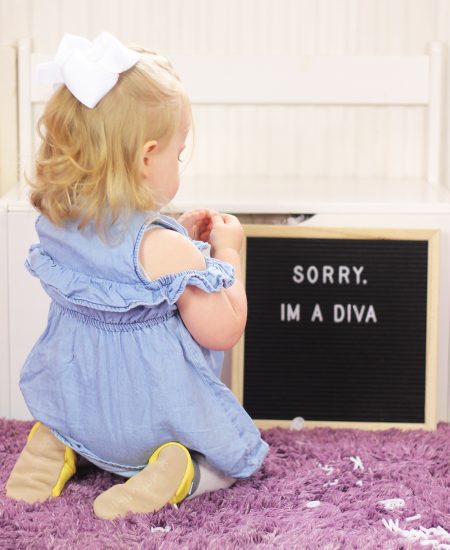 Happy Measuring,

The Dotty Fish Team