What are the benefits of baby sandals?
- Protects delicate skin.
- Keeps soles of the feet off hot surfaces like sand and patio.
- Allows little feet to breathe and stay cool.
- Add a finishing touch to an outfit.
Babies don't actually need anything on their feet until they are on the move. Shoes are purely decorative at this stage although they look so adorable it can be tempting to put them on. It is important to make sure that they are not restricting their foot movement at all. A lot of development happens while they wriggle those tiny toes and put them in their mouth, and you don't want shoes to inhibit this at all.
When they start to sit up and crawl then a soft sole pair of sandals can be very useful to help protect their delicate skin. If they are outside the sand or patio can get quite hot and it can be rough on soft skin. In this instance a soft sandal or baby bootie might be a great option. Once they start to pull themselves up and take those first steps shoes are important to protect the soles of their feet. Again, having something that is lightweight and flexible is very important. It is all about protection without restriction at this stage.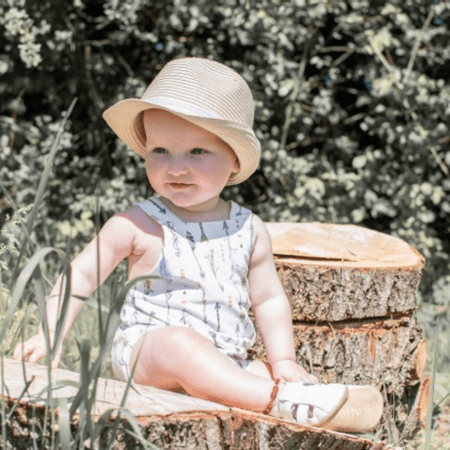 When should sandals be worn?


Sandals and shoes should not be worn all the time, barefoot is best but there are times when sandals are necessary. We have all headed for the sea on a warm beach thinking the sand isn't that hot and then had to make a mad dash as the heat builds up. Babies' feet are even more sensitive and so when they are toddling around on hot surfaces that have been in the sun all day sandals are recommended. If the surfaces they are walking on are full of gravel and tiny stones or other bits that can harm their feet, then soft sole shoes or sandals are advised.
Avoid fashion shoes that are not designed with growing little feet in mind. Mini flip flops are not great for babies who are still learning to find their balance. Hard, restrictive shoes or shoes that are too small or too big are also ones to avoid.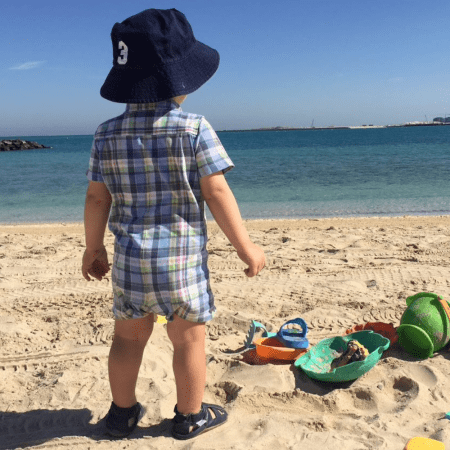 What material is good for baby sandals?


A natural material is always best. Babies' feet sweat up to four to five times more than adults feet and they need sandals that allow their feet to breathe. Leather is a great choice as it is soft and flexible. At Dotty Fish we test our leather to ensure it is safe for young children's sensitive skin. We use REACH guidelines to make sure that no harmful chemicals are used in the making of our shoes.
Avoid buying baby sandals made from plastic or other synthetic material. It is also important that baby sandals are flexible and lightweight. The experts agree that barefoot is best for babies and toddlers, but this isn't always possible. Choosing footwear that allows feet to move as nature intended is the next best thing. Soft sole sandals are a great option.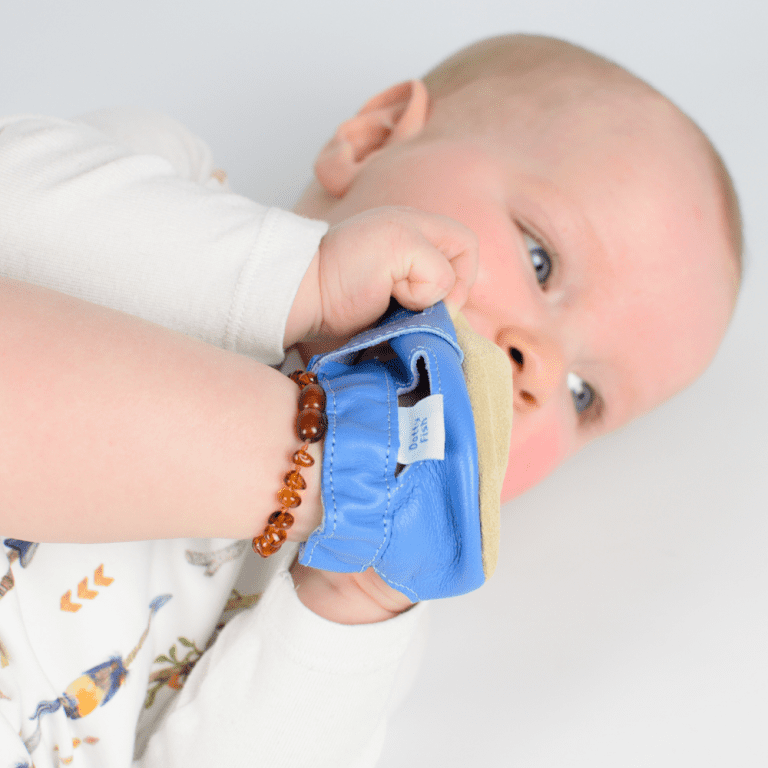 What needs to be considered when buying sandals for babies?


-
Fit
– not too big or too small so they don't inhibit walking at all.
-
Design
– are they lightweight so babies can walk without restrictions?
-
Podiatry approved
– all Dotty Fish have the stamp of approval from the experts.
-
Price
– your baby won't be in their sandals for very long, so they need to be quality shoes that are affordable.
-
Comfort
– babies need to not be trying to get these shoes off all the time. The elasticated ankle trim on Dotty Fish sandals helps them stay on wriggle little feet while still being comfortable.
Enjoy the sunshine and all the outdoor activities that summer brings. Please do share photos of your little ones out and about wearing Dotty Fish sandals using #DottyFish on Instagram, Facebook or Twitter.


Happy Days,

The Dotty Fish Team