Baby Legwarmers
Here at Dotty Fish we love legwarmers – they are such a versatile accessory for babies and toddlers and add a lovely little splash of colour. And we all know how Dotty Fish likes a little bit of colour! It can be hard to think when you would use legwarmers though and so we asked on our social media @Dottyfish for your top uses for our stretchy cotton blend legwarmers.
This list is what you all came up with. So now you have lots of reasons to buy a pair of legwarmers not just because they remind you of the 80's!
Top 12 Uses for Baby Legwarmers
1. Protecting Little legs while crawling.
2. Layering up an outfit when weather is changing.
3. Keeping little legs warm while in a sling or baby carrier.
4. Makes nappy changing lots easier than wearing leggings or tights!
5. We all know babies grow quickly – legwarmers lengthen the life of your favourite pair of little jeans or leggings. No more ankle gap!
6. Colourful legwarmers can be worn as wellie socks.
7. Great for keeping arms warm while in a sleeping bag.
8. Adding colour to an outfit – we have so many colours and designs to choose from.
9. Protecting legs while at soft play centres or while just playing on the floor.
10. Small enough to pop in your changing bag for if the weather changes while out and about. Or for those emergency outfit changes that happen all too frequently!
11. Hopefully one that isn't needed too often – but they make great cast covers.
12. Another one we hope isn't needed too often but if you have ever had to have blood drawn regularly you know that having warm veins helps and our legwarmers are great for this.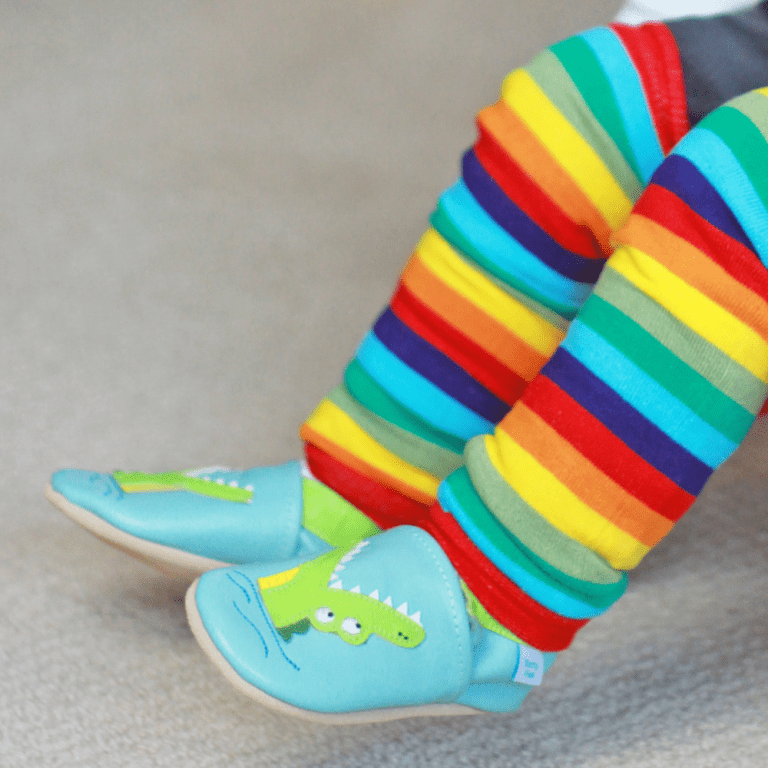 We have been giving away a free pair of legwarmers with code COSY in September 2020 and so if you have already received yours please do share photos of your little ones sporting their new accessories using the #dottyfish. If you haven't yet got a pair this is the perfect time to give them a try, you simply add the code COSY at the checkout when placing your order that includes at least one pair of shoes. This offer expires the end of September so be quick!
Happy Shopping,
The Dotty Fish Team